My neighbor is a Jehovah's Witness. I didn't know this until she and a colleague showed up at my door one December Saturday morning. They left me some literature and promised to come back in a few weeks. From that first meeting, my neighbor and I began a series of weekly Bible studies. Here are five things I'm learning from the experience:
1. No one likes to be a "project."
It's been fascinating for me to be on the receiving end of someone else's evangelism. In fact, it's opened my eyes to some of the ways we Christians offend people without meaning to. For example, much of the time during our Saturday morning meetings, I don't really feel like my neighbor cares about me as a person—she's not interested in being my friend or going out for coffee or helping me shovel my driveway during a blizzard. She's here to complete a Bible study, and mark it off her checklist. (UPDATE: This may have been true at the beginning, but over several months of weekly meetings, my neighbor and I did develop a friendship. I think it took us each a while to stop thinking of the other as a project.)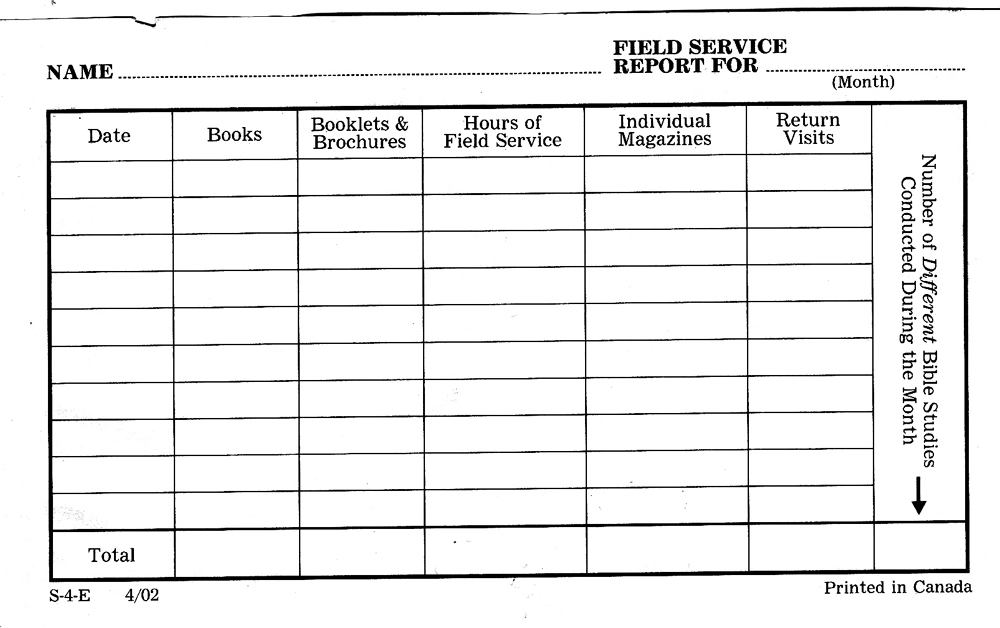 I can't really fault her for this because I'm pretty sure I've been guilty of the same thing. It's nothing specific she says or does; it's just an impression I get. And it makes me wonder what I can do to change the way I interact with people. I want to be more genuine, less—I don't know—calculating? Judgmental? Task-driven? I want to see people as people, not as evangelism projects. (Side note: I wonder if this was the main difference people sensed between Jesus and the church leaders of His day.)
2. Sometimes it's hard to tell the difference between calculation and courtesy.
The first time my neighbor and her friend came over for Bible study, I purposely welcomed them in, served them coffee and cookies, asked about their families, and tried to make them feel comfortable. I was being courteous, but, to be honest, I did have an ulterior motive. I thought maybe my friendliness would "win them over" and make them more receptive to my beliefs. I don't think I entertained any notions that I would convert them in an hour, but I did hope to gently break down their defenses and start a mutually respectful friendship. Was I being calculating? Or just courteous? Likewise, my neighbor always comes to our meetings with a partner, and it's not always the same partner. (I've met four different ones so far!) Last week, the partner she brought was a white woman—and part of me wondered if she was trying to show that the Jehovah's Witness religion is not only for black people. Was she being calculating? Or just trying to make me feel comfortable?
3. Sometimes we forget why we believe what we believe.
My life story includes growing up with the understanding that Jesus is God. My neighbor's life story includes growing up believing that Jesus is a god. When we started sharing our stories, she directed me to a lot of Bible verses supporting her belief. And that motivated me to search the Bible—to make sure my beliefs are Biblical and not just traditions. (Often the two get confused.) That was a good exercise for me. And I think my questions for her have sparked the same kind of searching. So that's good. If nothing else comes out of this experience, at least we'll both have a firmer grip on why we believe what we believe.
4. Christians are helpless without God's Word.
I gotta hand it to the Jehovah's Witnesses—they know a lot of Bible verses. Christians should be so Biblically literate! I am grateful for Christian schools that taught me to memorize long Bible passages, and for a faithful mother and father who ended our family meals each night with Bible reading and prayer, and for a long career at the Bible League, where I learned how foundational the Bible is to church growth. It has taken me my whole life to prepare for these meetings with my neighbor! And she still often leaves me feeling out-maneuvered at the end of an hour. It's good for me to remember that God doesn't need me to defend His Word—in fact, he uses His Word to defend me!
5. Christians are vulnerable without Christian community.
Although I'm the only one at the table with my neighbor and whatever partner she has brought, I'm not alone. Throughout the week between our meetings, I benefit from the advice of people at my church. And each Saturday—before, during, and after our meetings—my Community Group is praying for me. That's key. I can't do this alone. And I shouldn't.
A little help?
What about you—have any of you learned anything from the Jehovah's Witnesses? Anything I should know? Do you have any stories of Jehovah's Witnesses converting to Christianity? Is there any danger of me being converted?! I appreciate any insights you can share! Related post: That's my King, too Churches and religious nonprofits, if you need help developing materials to equip your members with Bible knowledge and gentle confidence in relating to people of other faiths, contact LifeLines.