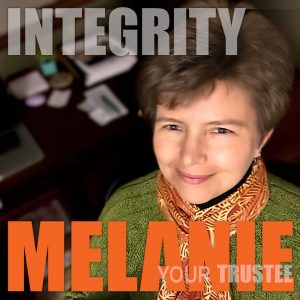 As an Independent candidate for Village Trustee in my hometown this year, I'm advertising "Integrity" as one of my values. And I want people to understand what I mean when I make that claim.
Structural integrity
Most people appreciate that integrity has something to do with honesty or morality. That's true, but I also like the "engineering" sense of the term, as in "structural integrity." Achieving structural integrity involves choosing the right materials to bear a load, and making sure each individual piece of material has integrity too. If a solid steel rod turns out to be an alloy, or hollow, or damaged, you won't be able to trust it to support the weight it's intended for.
Integrity means wholeness in addition to honesty. There's a sense of simplicity or straightforwardness—that what you see is what you get. No deception. No pretense. No hidden agendas.
That's a claim I'm willing to make.
Related post: