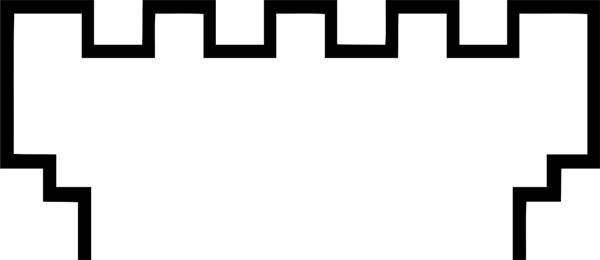 During one of our Bible studies together, my neighbor gave me a copy of an article about Proverbs 8. I hunted down the article online after she left, to discover its source. It seems to come from a book called Come Be My Follower, published by the Watchtower. I spent some time studying the article, and I returned it to her the following week with my responses typed out.
Now, I find it ridiculous that the Watchtower insists on lifting 10 verses out of Proverbs in order to "prove" that Jesus was created by God. Their circular reasoning annoys me, but I try to remain respectful to my neighbor.
Still, I receive a lot of help from the online community, and I want to give back when I can. So I'm publishing my written answers here—as an invitation to anyone who has something to add to this conversation, and as a resource to anyone who is studying the Bible with Jehovah's Witnesses.
(This post is a little longer than my normal fare, and perhaps deeper than you care to go, so I understand if you choose to bookmark it and read it later.)
The Oldest and Strongest Bond of Love
[I'm quoting here Section 1 of Chapter 13 of Come Be My Follower, which is what my neighbor gave me. I responded to the article paragraph by paragraph, and my responses are in gray below.]
6 Have you ever worked on a project with a friend and found that the two of you became better, closer friends as a result? That pleasant experience may provide some insight into the love that developed between Jehovah and his only-begotten Son. We have referred more than once to Proverbs 8:30, but let us take a closer look at that verse in its context. In verses 22 through 31, we find an inspired description of wisdom personified. How do we know that these words refer to God's Son?
(This first paragraph was not part of the document I gave my neighbor; I thought of it later. I'm glad I didn't include it because it sounds a little snarky, though the point is a good one.) At best, those last two sentences represent a leap of logic. At worst, they indicate a loaded question. To say that verses 22–31 are about wisdom, and then to ask, "How do we know they refer to God's Son?" doesn't make sense, unless you are trying to manipulate people into reaching a conclusion you have already chosen for them. The simple answer to this loaded question is, "Those verses don't refer to God's Son."

(This is what I gave my neighbor.) If you take verses 22 through 31 in context, you'll see that not only does the whole chapter of Proverbs 8 talk only about wisdom, but the whole section of Proverbs 1–9 is only about wisdom. The section opens by telling us exactly what its purpose is: "for attaining wisdom and discipline; for understanding words of insight; for acquiring a disciplined and prudent life, doing what is right and just and fair; for giving prudence to the simple, knowledge and discretion to the young— let the wise listen and add to their learning, and let the discerning get guidance— for understanding proverbs and parables, the saying and riddles of the wise." (vv2–6) If you are going to correctly interpret what verses from this section of the Bible are about, you have to accept what the writer is telling us the purpose is.

If you are going to apply verses 22–31 to Jesus, then you have to be consistent and apply everything in chapter 8 to Jesus (even verses 1–3), because there is nothing to indicate those verses should be treated any differently from the rest. To claim that only verses 22–31 apply to Jesus is an example of taking something out of context in order to make it say what you want it to say.
7 In verse 22, wisdom says: "Jehovah himself produced me as the beginning of his way, the earliest of his achievements of long ago." More than just wisdom must be involved here, for that quality never was "produced." It never began to exist because Jehovah has always existed and he has always been wise. (Psalm 90:2) God's Son, however, was "the firstborn of all creation." He was produced, or created; he was the earliest of all of Jehovah's achievements. (Colossians 1:15) The Son existed before the earth and the heavens, as described in Proverbs. And as the Word, God's own Spokesman, he was the perfect expression of Jehovah's wisdom.—John 1:1.
The Greek for verse 22 actually reads, "Yahweh possessed me at the beginning of his way, before his works of old." (Yes, I actually looked up the Greek!) Correctly translating the verse leads to a correct understanding that the writer is telling us that God has always been wise, and that His wisdom is demonstrated in His works.
8 How was the Son occupied during the vast expanse of time before he came to earth? Verse 30 tells us that he was beside God as "a master worker." What does that mean? Colossians 1:16 explains: "By means of him all [other] things were created in the heavens and upon the earth . . . All [other] things have been created through him and for him." So Jehovah, the Creator, worked through his Son, the Master Worker, to bring every other creation into existence—from the spirit creatures in the heavenly realm to the immense physical universe, to the earth with its wondrous variety of plant and animal life, to the pinnacle of earthly creation: humankind. In some respects, we might liken this cooperation between Father and Son to that of an architect working with a builder, or contractor, who specializes in bringing the architect's ingenious designs to reality. When we are awed by any facet of creation, we are actually giving credit to the Great Architect. (Psalm 19:1) However, we may also call to mind the long and happy collaboration between the Creator and his "master worker."
By the way, a correct translation of Colossians 1:16 does not include the word "other." The Greek interlinear version of the Bible shows that the Greek word panta means "all," not "all other." Paul is intentionally telling the Colossian believers that Jesus created everything and that Jesus could do this because He is God. (The fact that the New World Translation changes the meaning of the verse by intentionally inserting the word "other" makes it difficult for me to trust your Bible.)
9 When two imperfect humans work closely together, they sometimes have a difficult time getting along. Not so with Jehovah and his Son! The Son worked for aeons with the Father and was "glad before him all the time." (Proverbs 8:30) Yes, he delighted in his Father's company, and the feeling was mutual. Naturally, the Son grew ever more like his Father, learning to imitate God's qualities. No wonder, then, that the bond between Father and Son became so strong! It can rightly be called the oldest and strongest bond of love in the whole universe.
(My neighbor and I have had a number of discussions about the Trinity, so this response is a follow-up to those conversations.) 

Just for a moment, consider this line of thought:

God has always existed. (Psalm 90:2)
God is love. (1 John 4:8)
Love needs an object. That is, if you are "loving," you have to love something or someone.
So whom did God love when He was the only thing that existed?

If you believe that God created Christ, then you believe that their loving relationship had a beginning. If that's true, then God had nothing to love before Christ, so there was a time when God was not love.

But I believe that God has always existed—as Father, Son, and Spirit. These three distinct beings could live in perfect love even before anything was created. Just something to think about.
What do you think—are my responses logical? If you don't agree with my conclusions, I hope you'll express that in the comments, but I hope you'll do more than just disagree. I hope you'll point out any errors in my logic, and explain how my conclusions just don't make sense, or how they could have been stated better, or how they are built on incorrect facts. Fair enough?
Let's learn from each other!
a