I have a resources page on this site. It's called "Shop." Mainly because I like the fact that the name is both an imperative verb (Go shop!) and a familiar noun (Look, here's the Shop!).
Now, most of the books I've helped write are other people's stories. I include them in my shop for one main reason: Inspiration.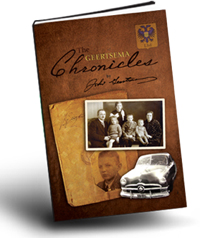 Inspiration
I think it's helpful for aspiring writers to see the possibilities, to encounter examples of other people's family history, or poetry, or old photos—published as real books. Maybe reading Nancy Buis' father's stories (The Geertsema Chronicles) would give people the inspiration they need to write their own. Maybe knowing Lara VanderPloeg published her son's poetry would give other mothers ideas about encouraging creativity in their kids. Maybe seeing how Ardella Perry-Osler's personal journal has turned into a ministry opportunity would spark ideas for other people going through difficulties. Writers learn from other writers.
Reorganization
So I reimagined and reorganized my bookstore. It's still called "Shop," and those stories from ordinary people are included in the appropriate categories, along with other recommendations from other writers.
Exploration
I also went through all my old blog posts and took note of all the books, equipment, or other resources I had reviewed. Anything I could honestly recommend, I added to the Shop. Sometimes these are books that have made me a better writer by challenging my thinking. Sometimes they are books by authors I know and respect, covering topics I have no experience with; such books are a way to explore new ideas and appreciate new perspectives.
Information
The Shop tab also has a drop-down menu called Write for a living, which links to a page of resources especially for people who are interested in writing as a source of income. I get a lot of questions from people who have no idea what's involved in "being a writer" or "setting up a blog." Sometimes they ask these questions hoping I can just give them an easy list of things to do. But usually there's no easy answer. Writing for a living is a long process. These resources can help.
Affiliation
Now, LifeLines is a business, and I want it to be profitable—not only so that I can eat and pay my mortgage, but so that I can flourish and my clients can flourish too. I have always appreciated Jeff Van Duzer's definition of the purpose of business, and I work hard to make sure LifeLines lives up to that grand purpose:
The purpose of business is:

to produce goods and services that will enable the community to flourish
to create jobs that enable people to express their God-given identity through meaningful and creative work
So whenever I come across a product I believe in, and it has an affiliate opportunity, I sign up. That's one way I can flourish a little bit while helping others flourish too. Of course, I won't recommend a product I haven't read, even if the affiliate commission is very high. And I will recommend products that don't offer a commission, if I really believe in them. So if you are interested in any of these resources, I would love it if you would buy them using the links on my site—I think the resources will help you flourish, the sale will help those authors flourish, and the commission will help me flourish!
Appreciation
I do thank you for all the ways you help me flourish. When you hire me to edit your manuscript or write your web text, I appreciate the opportunity to "use my God-given skills to do meaningful and creative work." When you share what I write with other people, I appreciate knowing that you value my contributions to your work. And when you comment on this blog, I appreciate being part of a thought-full, intelligent, gracious community.
So thank you! Now let's go flourish together!