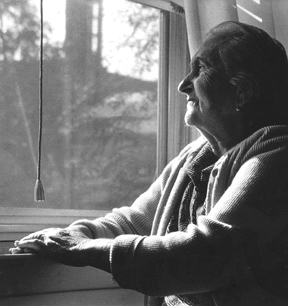 So, how did it go last week? Did you spend any time with God during the week? Did you manage to read one chapter of the Bible each day? How many days did you do that?
If you're like most people, you didn't read a chapter every day this week, even if that's what you committed to. If spending time with God is a new habit for you, it's unlikely that you'll master it immediately.
But that's ok. If you read a chapter 5 days this week, or 3, or even 1, that's probably more than you would have read if you hadn't made the commitment. "Success" is not about keeping your commitment perfectly; "success" is about making the commitment in the first place, and beginning the journey toward keeping it more consistently. It's a journey.
God showed up for me
But the real question is, Did God show up? Throughout this blog series we've been learning to think about a relationship with God as something that requires "Talking. Listening. Repeatedly." So, last week, if you committed to set aside time to spend talking and listening to God, you probably had some expectation that He would show up and make it meaningful. Did that happen?
What does it look like when that happens? It's not always an audible voice or a flash of lightning or a meaningful dream, though for some people it is. For me it's usually a subtle confirmation or reminder, an appropriate word just when I need it.
For example, on Tuesday last week I read this in Ecclesiastes 2— "A man can do nothing better than to eat and drink and find satisfaction in his work. This too, I see, is from the hand of God, for without him, who can eat or find enjoyment?" (vv24–25, NIV) These words really spoke to me when I read them. This particular week, they served as a reminder that salary, status, title, and perks can become a source of dissatisfaction if I use them as measures of comparison against others. I need to be grateful that both my day job and my freelancing work give me opportunities to do what I love and to make life a little nicer for other people. God showed up and reminded me of that on Tuesday.
What about you?
Did God show up for you? Did He answer a prayer? Did He reveal something applicable in whatever Bible chapter you were reading? Did He show up later, in a follow-up conversation you had with a friend?
Or do you find yourself still waiting and hoping that He won't let you down?
Either way, let me know, will you?