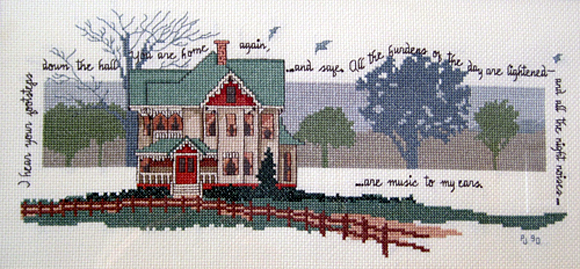 1. Creative
My mom does not consider herself to be creative, which is too bad, because everyone else knows that she is. She does needlework, painting, drawing, and interior decorating, and while she's not a professional in any of these areas, she leaves lasting beauty in everything she touches.
2. Engaged
By this I mean that my mom is both an observer and a participant in life. She is continually learning—through audiobooks, documentaries, and occasional classes. She asks questions and remembers responses. She actively maintains old friendships while also developing new ones.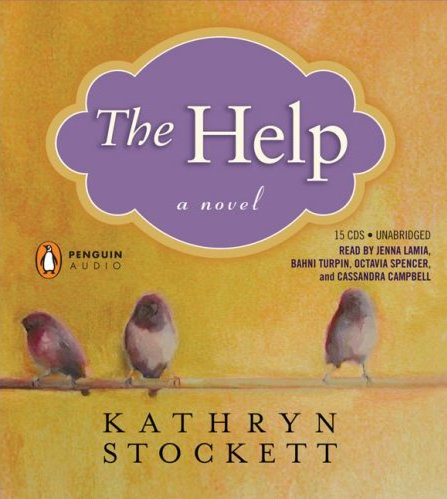 3. Sharing
This goes hand-in-hand with being engaged. About half of the audiobooks I listen to are recommendations from my mom. Most recently, I listened to Kathryn Stockett's The Help (audiobook and other formats available from Amazon.com), which she had been very excited about. (After listening to it myself, I could see why—it's an intricately woven story, and the characterizations by Jenna Lamia, Bahni Turpin, Octavia Spencer, and Cassandra Campbell are, in a word, perfect.) Besides books, my mom often shares films, television shows, her cooking, her time, and her home. When my mom is blessed with something good, she likes to share it with others.
4. Supportive
When I say my mom is supportive, I don't just mean in an emotional, intangible way. My mom will help you clean the house you just bought; she'll bring a main dish, side dish, and dessert to any family gathering; she'll paint your hallways and join you in the back yard for major raking, clipping, weeding, and transplanting; she'll help with the new babies who need babysitting as well as the grandfather who needs a Sunday meal; she'll show up for all the concerts, games, programs, and ministries that her kids and grandkids are involved in. She has almost as much energy as her four-year-old granddaughter, and she uses it to share life with you when you can't get everything done that you want to.
5. Example
My mom is an example to me. Not that I want to be just like her (she would probably say she expects more from me than that!), but in all the most important things, I want to follow in her footsteps. And I want to live the kind of life that would make other people want to follow in my footsteps. If, someday, people recognize me as a Bible-reading, church-belonging, always-learning, always-sharing child of God, what more could I ask? And what greater tribute could I pay to my mom? (My dad, too, but I'll be blogging about him in June.)
In the Bible, the Apostle Paul writes this in one of his letters to Timothy: "I have been reminded of your sincere faith, which first lived in your grandmother Lois and in your mother Eunice and, I am persuaded, now lives in you also." (2 Timothy 1:5) Paul is describing a faith that is passed down from generation to generation, just as my grandmother's and mother's has been. I thank God for that.
Happy Mothers Day, Mom. Thank you for everything you do, and everything you are!
---
Need help expressing something to your mom? Contact LifeLines! Melanie Jongsma's wordsmithing abilities can help you create a memory your mom will treasure.
Related posts: