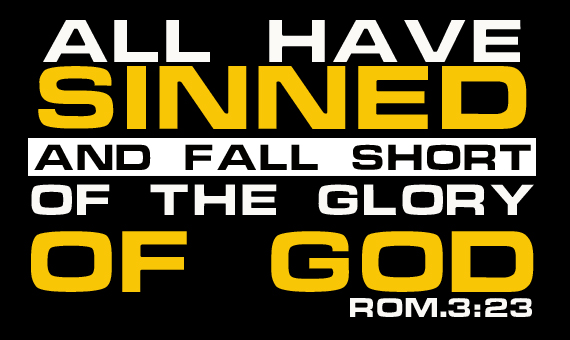 The other morning I was approaching an onramp to the highway, and I noticed three people standing with giant black-and-yellow signs, angled to grab the attention of commuters on their way to work. The light at the top of the ramp was green, so I didn't have a chance to slow down and read the Bible verses emblazoned on their intimidating signboards. But I could see they weren't "friendly" verses. They weren't verses like, "Love is patient. Love is kind." (from 1 Corinthians 13); or "Do not be anxious about anything…" (from Philippians 4).
No, these were verses about hell and judgement. Which seems like kind of a harsh way to start a conversation with a stranger.
Why Christians do evangelism this way
My theory is that Christians who engage in this sort of "evangelism" do so not because of what it does for others, but because of what it does for themselves. They see examples in the Bible of fiery prophets calling down judgement on their listeners—and they want to prove to God that they are willing to do the same thing. If they offend people in the process, they consider it proof that they are speaking the truth. They boldly claim Jesus' words to his disciples in John 15:19— "If you belonged to the world, it would love you as its own. As it is, you do not belong to the world, but I have chosen you out of the world. That is why the world hates you."
But they're missing the context.
When hellfire-and-brimstone makes sense
Yes, those fiery prophets said some pretty harsh things to their listeners. They predicted doom.  They demanded repentance. They called people names. This is what God told them to do.
But you know why?
Because the people they were talking to were all church-going Christians already.
That's important.
These fiery prophets preached hellfire and brimstone to people who already knew what they should be doing, people who were familiar with the Scriptures and had chosen to disobey. The prophets were reminding them of what they already knew.
That's completely different from holding up a brimstone Bible verse in front of traffic in a post-Christian culture!
Thinking it through
I wonder what these sign-holders were hoping would happen. Positioned at an eight-lane intersection of criss-crossing highway entrances and exits, what possible scenarios did they see playing out? That someone would park, run across the street to them, and ask "What must I do to be saved?" —or even, "I don't understand your sign; could you tell me more about what you believe?"?
Not likely.
Religion is such a personal and complex topic that to try to deliver the key point in a few big words is really to disrespect the message as well as the audience. If it took Jesus Himself three years of long conversations and hands-on training before His already-church-going disciples "got it," what makes us think we can effect a drive-by life change? That's arrogance. There must be a better way to share God's story.
Am I wrong?
I can honestly say I've never heard of anyone being converted through an interaction with a street corner evangelist, but I haven't done a lot of research on the topic either. I'd love to hear from you, readers: Am I wrong about street corner evangelism? Do you have any personal experiences with this way of sharing the Good News (from either side of the sign)? I'd love it if you'd share your thoughts in the comments—especially if you disagree with me! I'm not trying to pick a fight or anything—I'd really like to dialogue about this.